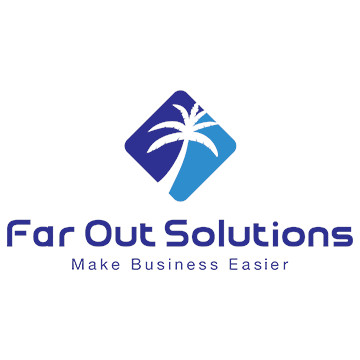 One of the First Microsoft Partners to Attain This Designation
Orlando, FL (October 19, 2023) — Far Out Solutions has achieved the prestigious Solutions Partner designation in the Microsoft AI Cloud Partner Program. This recognizes Far Out Solutions as one of the first Microsoft partners to attain this status, which is awarded for demonstrating the broad capability to help customers boost their productivity and make the shift to hybrid work using Microsoft 365.
"We are honored and excited to be one of the first Microsoft Partners to achieve this great designation in the Microsoft AI Cloud Partner Program," said Zaid Alchalabi, COO at Far Out Solutions. "This recognition reflects our commitment to staying at the forefront of technology and providing our customers with solutions that drive their growth and success."
The Solutions Partner designation distinguishes partners by showcasing their technical capabilities and track record in delivering successful customer outcomes within the Microsoft Cloud ecosystem.
Nicole Dezen, Chief Partner Officer and Corporate Vice President, Global Partner Solutions at Microsoft, congratulated Far Out Solutions on this remarkable achievement. "This partnership signifies our commitment to equipping Far Out Solutions with the tools and support needed to excel in serving its customers. We applaud Far Out Solutions for its dedication and investment in our partnership and in delivering customer success."
About Far Out Solutions:
Far Out Solutions is a leading managed IT service provider with headquarters in Orlando, FL and a reach that spans the globe. We've grown rapidly thanks to our commitment to delivering innovative technology solutions to make business easier for our clients. With a focus on delivering outstanding services and treating our customers like family, Far Out Solutions empowers organizations to thrive in the digital age.
Media Contact
Evan Walker
Digital Marketing Manager
evan.walker@faroutsolutions.com