What are Managed Print Services?
Managed Print Services (MPS) is a comprehensive program that helps businesses modernize their printing operations. This involves experienced document management technicians who assess your printing environment, usage, and future needs to identify areas for optimization.
With MPS, you can efficiently cut printing costs and reduce unnecessary downtime, harnessing the technology to drive productivity and efficiency when it comes to your imaging.
Managed Print Services is easy, with one simple plan to cover all your toner and service demands.
What are the benefits of Managed Print Services?
MPS can benefit and streamline your business operations. Here are some of the unique advantages to this philosophy:
Managed IT Support
Managed printing and IT experts will be ready to support you whenever you need it.
Emergency Device Coverage
If a device has an issue, you'll be given a temporary replacement to ensure business continuity while we fix the device.
Take The Burden Off Your Team
Free up your internal staff to focus on what's most important, we'll handle the print management and IT.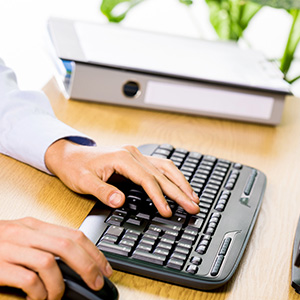 Schedule your assessment
Kick-off your printing transformation with our expert technicians today
The path to printing efficiency is clear
We discuss your printing goals and schedule an MPS assessment.
Our experts analyze your printing infrastructure and pinpoint areas where optimizations can be implemented.
We return with a proposal built specifically towards the budget and future goals of your organization.
You choose the fit that works best for the needs and budget of your business.
Save money and power productivity
With Far Out Solutions Managed Print Services, we use our printing expertise to optimize your imaging experience, while offering you the latest technology, tools, and tracking – including cloud technology, to help solve organizational issues and enhance your printing infrastructure. We provide turn-key solutions that provide immediate returns, and white-glove support that's there for you every step of the way.
Get the Managed Print Solutions you deserve.  We combine over 20 years of experience with the latest technology to help our partners get the most of their imaging.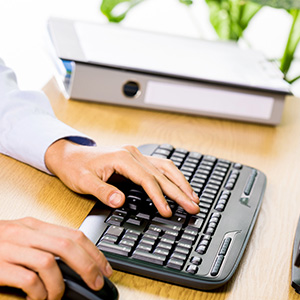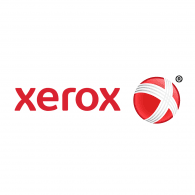 Streamline processes and automate repetitive tasks with apps
Through the Xerox App Gallery, you have immediate visibility to apps that allow you to scan, print, convert, compare, share, and communicate in ways you never thought possible. A one stop location where you can check out free trials, install apps, and manage devices with one finger.
Establishing a business relationship with Far Out Solutions can help you today and is a smart move for any small or medium sized business. Get started today!