Empower your team with modern and reliable technology solutions
Any IT provider can help buy software and fix your machines, but the right managed service partner will power your business with what it needs for the future.
At Far Out Solutions, we know that your technology is the backbone of everything you do. That's why our Managed IT services go above and beyond – with security products paired with IT policy development, advanced cybersecurity monitoring and dark web protection, cloud services and infrastructure strategy, and much more. With a presence nationwide and a team of over 150 tech enthusiasts, there's no IT infrastructure we can't manage.
IT implementation and management is our specialty, but we provide end-to-end technology services for a wide range of clients. We're here to show you what modern and reliable IT services can do for your business. Here is just some of what we provide: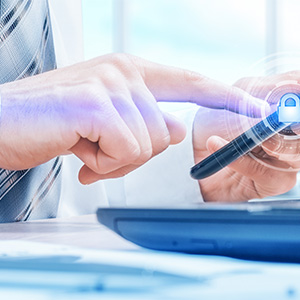 Cyber Security Services
Hardware & Software Procurement
CTO Services
Building Tech Solutions
Cloud Services
Small Business IT Support
IT Consulting Services
VoIP Hosting
Cloud Migrations
Office 365 Cloud
HIPAA Compliance Consulting
Future-proof your business with comprehensive IT infrastructure
Taking care of your business is our #1 priority. That's why we provide every client with everything they need, including comprehensive cybersecurity services. This ensures that nothing slips between the cracks and your business is ready for growth.
Over time we've created a seamless approach, where your technology works together to provide complete protection and continuity for your business. We examine your current technology infrastructure to make sure it's up to speed with regulations, cyber-insurance, and is safe from any looming cyber threats.  We then pair this with our cutting-edge managed services packages that maintains and protects your businesses technology completely.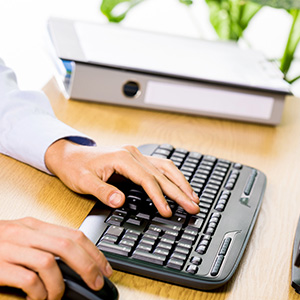 Benefits to your business
Modern and reliable IT solutions can make your business more productive and future-ready while eliminating the stress of technology issues, directly impacting your:
Less downtime
Increased productivity
IT scalability
Customer Satisfaction
Secure data backup
Preventative IT
Ironclad Security
Modern compliance
Effective remote work
Focus on what matters most, not IT
Streamlined onboarding
Responsive support
Get started with a discovery call today
Speak to an expert about technology advice, services, or solutions. We're happy to dive into security and compliance questions as well.
Clients trust us with their Managed IT
Leveraging technology to empower your business
With 20 years of experience, we get IT. Our premier partnerships with the top vendors allow us to save the most buck for our clients. We can procure software and hardware quickly and easy for you, while providing a discount. We support our products, ensuring they meet necessary standards.
Our team of experts the top tools and tactics to implement proactive managed IT support and management. This means that we can often find and fix issues before they become problems. We also provide regular reports to keep you informed about the performance of your technology.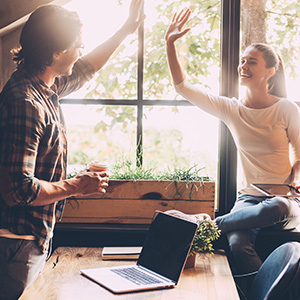 What is an MSP?
A "MSP" is short for managed service provider. This is a third-party provider of managed IT services, like Far Out Solutions, that can oversee, implement, and maintain some or all of an organization's IT systems.
Why should my company hire an MSP like Far Out Solutions?
Because it's the most cost & time effective solution available. Managing the various specialized technologies can be heavy on the wallet. While good IT personnel are rare and require high wages. By working with a managed service provider, you free up your internal team members to focus on projects that grow the business.
What should I look for in an MSP?
Your ideal managed IT service provider should do more than only selling IT services. They should actively collaborate with you, the client, on a regular basis. The right MSP will focus on optimizing your business for the present and the future, not just providing a one-time solution.
What kinds of Managed IT services does Far Out Solutions offer?
These services include Cyber Security Services, Hardware & Software Procurement, CTO Service, Cloud Services, Small Business It Support, VoIP Hosting, Cloud Migrations, Office 365 Cloud, HIPAA Compliance Consulting, and more.
What types of clients do you serve?
Our clients include businesses and organizations spanning a variety of industries in Orlando, Central Florida, and across the globe. These include property Management groups, construction firms, CPAs, legal firms, and many other small and mid-sized businesses.